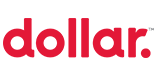 Dollar Car Hire Company
One of the most unknown to the general public is Dollar. This multinational American nation in Los Angeles in 1966 and her first name was "Dollar A Day Rent A Car" (a dollar a day a rental car). Its first fleet of vehicles for hire was formed by the already legendary beetles.
As the company name suggests, the philosophy was based on the rental of vehicles at the lowest possible price. This low cost rental cars passed into the hands of Chrysler who is made with Thrifty Car Rental.
In 1997 it was sold in bag and acquired by Hertz Global Holding Group. Today Dollar (name given in English to the American currency) has offices in more than 500 locations spread between sixty-one countries, including Spain. Most of their offices are in the United States and Canada.
Dollar Car Hire Destinations
Dollar has offices in the following locations:
If you complimentary a vehicle in this company and any incidents or questions, you can call +34 971 816 409